Flamin' Hot Cheetos
The first objective of any ad campaign is to get noticed. This campaign does that in two ways, first, there is no headline or copy; it's all visual. Secondly, the visual is unexpected playing up just how hot Flamin' Hot Cheetos really are.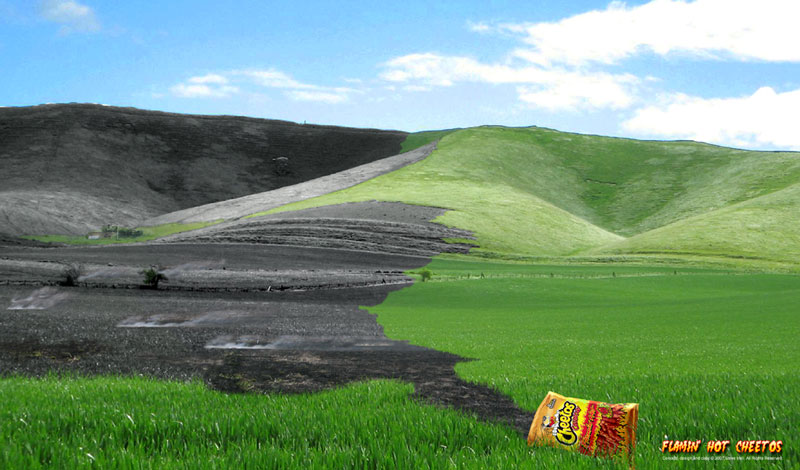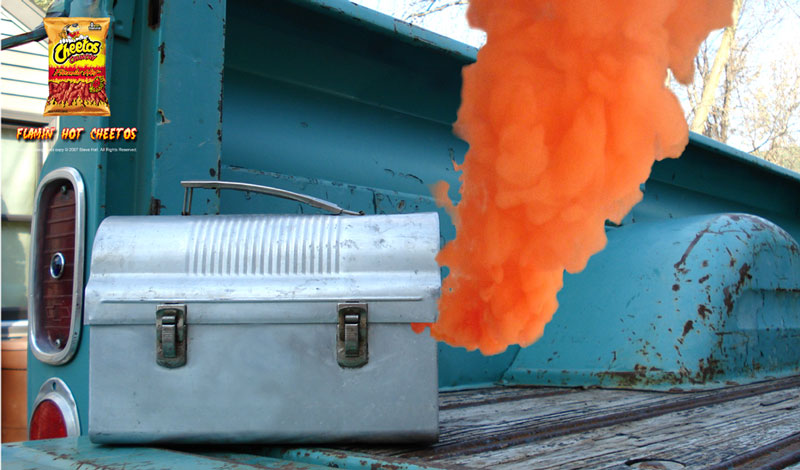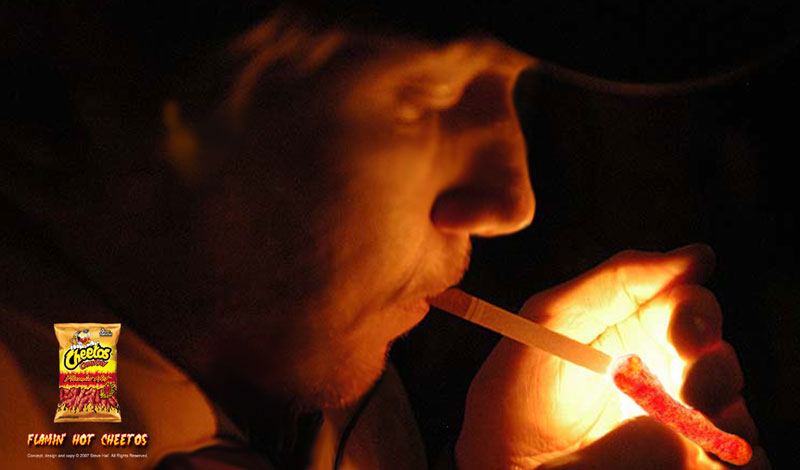 Writer's Digest
This campaign pushes the creativity with unexpected visuals and headlines that speak the magazine's benefits to the aspiring writer.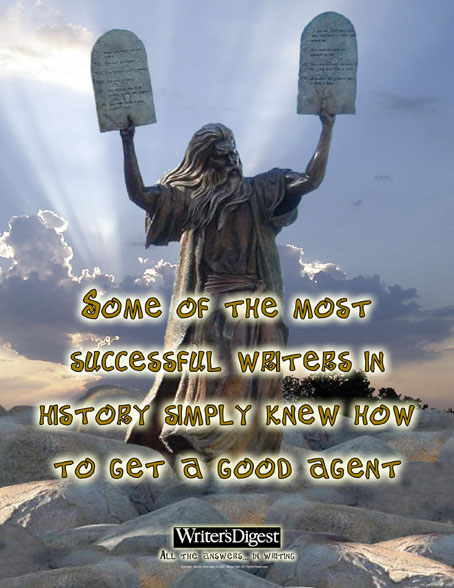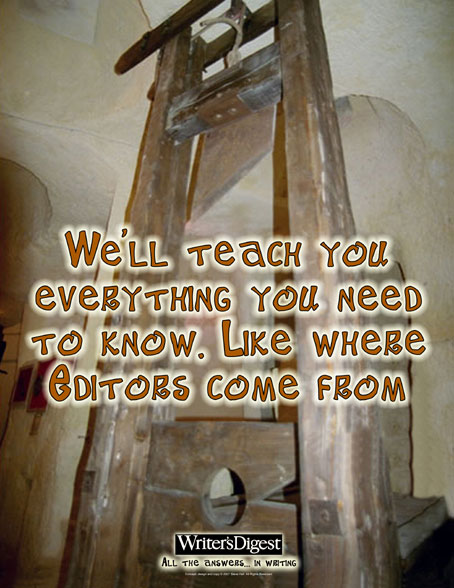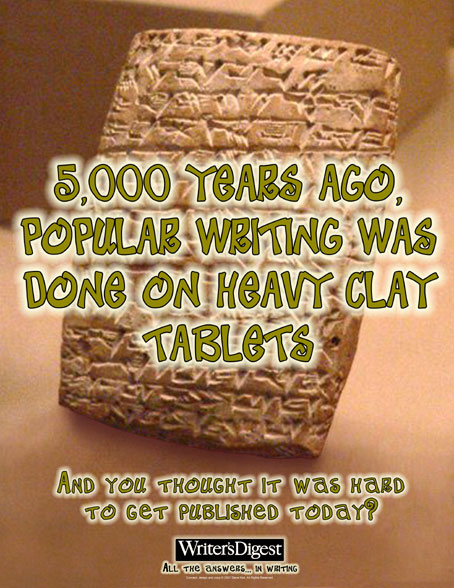 Richard Nixon Museum and Birthplace
Tough campaign since Nixon was guilty as sin in the Watergate conspiracy. Yet for all that, it was an amazing period in history which comes alive in a tour of this museum "just 15 minutes from Disneyland, a roller coaster ride through a half century of history."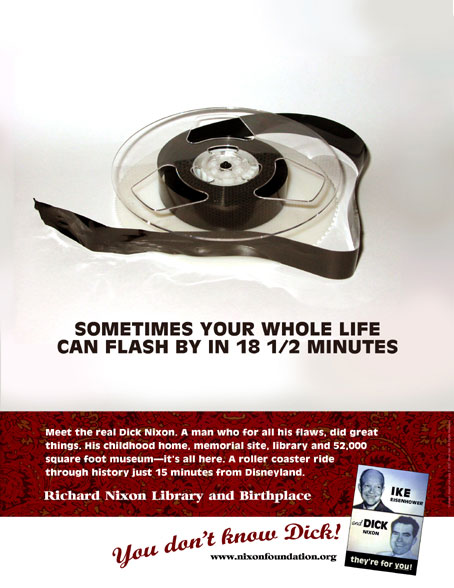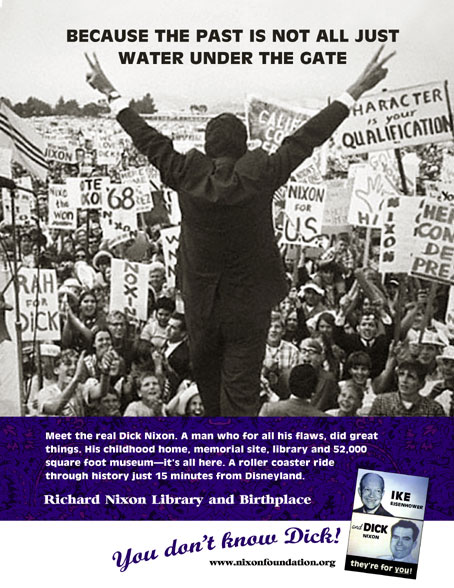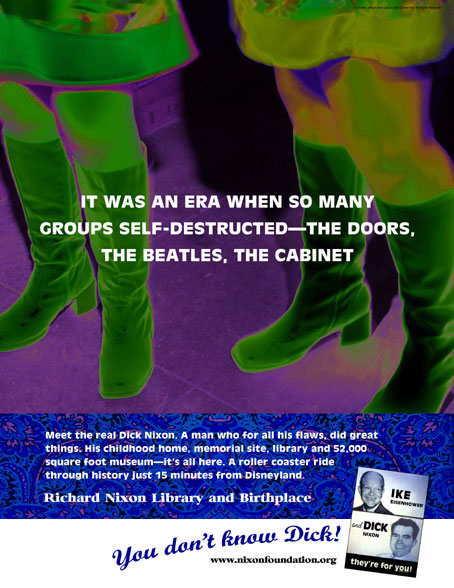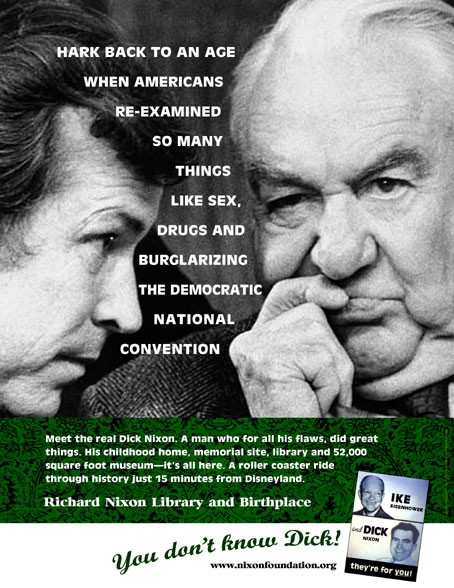 Eddie Bauer
Eddie Bauer customers don't want to dress like everyone else. The creative strategy here is "anti-sameness." Ad in all campaigns, each ad pushes the same strategy, but in a different way.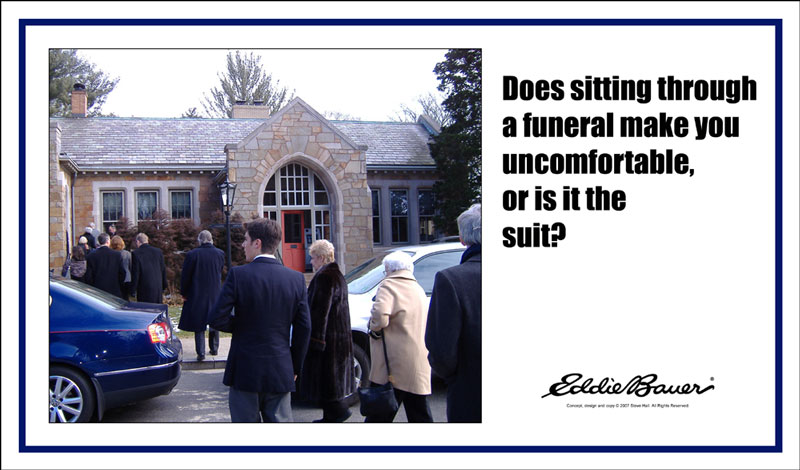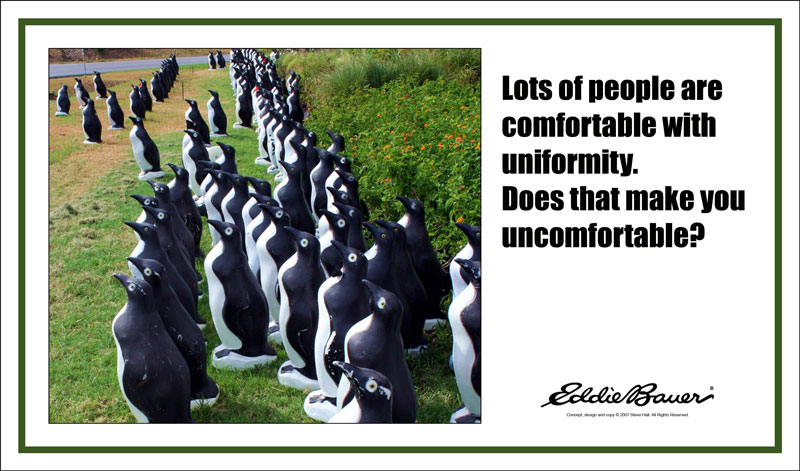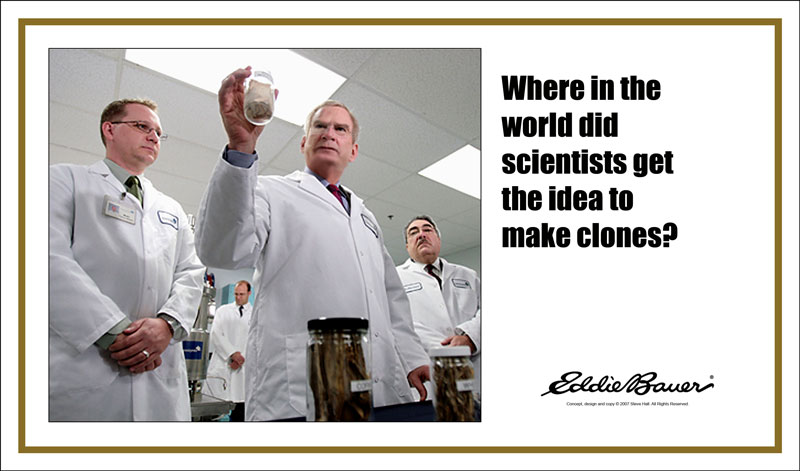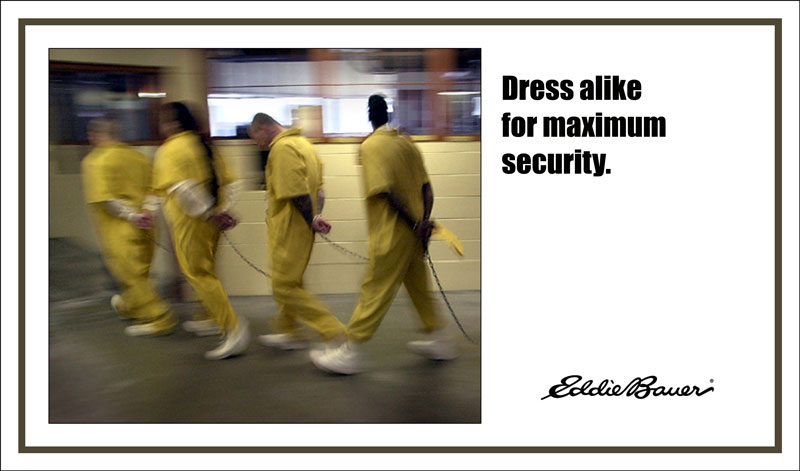 Bentley
Let's face it. When you boil it down, who really needs to spend $200,000 on a coupe that is really no faster or better than cars costing half that amount. The real motivation to buy a Bentley: status. A Bentley is a statement of superiority. People drive them because they can. This campaign has fun with the obvious benefit.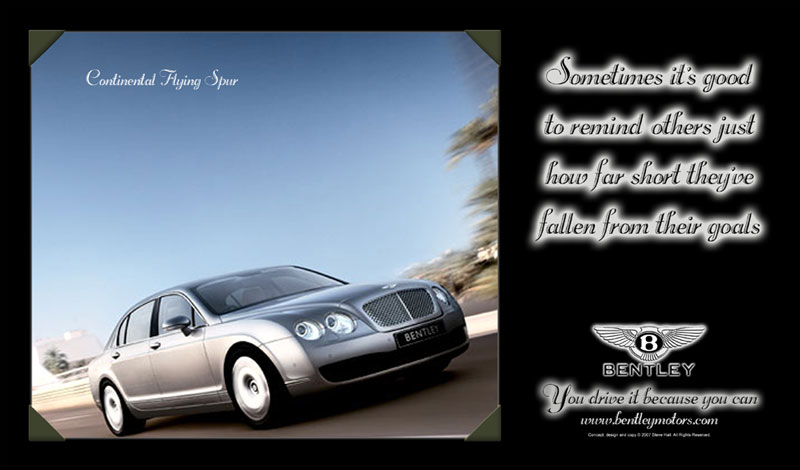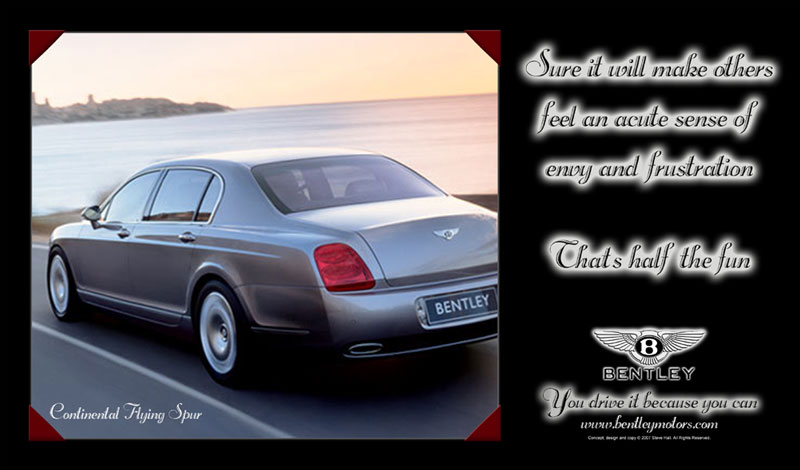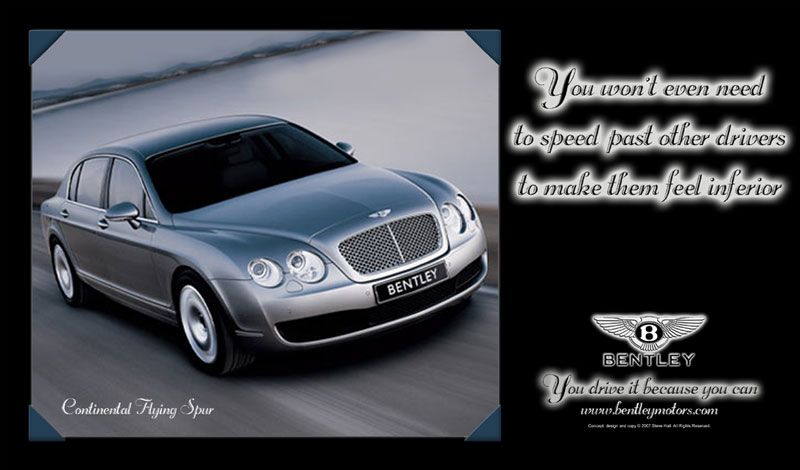 InvisiPlate
This full-page magazine ad made a case for a line of paintable, pre-textured switch plates that blend into any room seamlessly. Marketing research found InvisPlate buyers were primarily women who had put a great deal of time and effort into designing their homes. Thus the appeal was to them: "Shoes, hair, jewelry–every detail counts. Same with a room. One drab switch plate can ruin your décor. InvisiPlate wall covers are ready to paint and pre-textured to match any existing wall. The result is an elegant finish that won't crack, chip or peel. Or mar the beauty within."
ACP
ACP is one of the nation's leading manufacturers of signs that mark underground utilities like fiber optic cables and gas lines. Their products aren't fancy or stylish; rather, they're designed to endure the elements -- sunlight, windblown sand, water, temperature extremes -- with zero maintenance. So I developed a creative strategy of impervious to the ravages of time. Executing this strategy, we have three ads -- each of which forwards the same strategy, but in 3 different ways: contrasting the product against structures that really show the passage of time. The final ad brought a welcomed touch of humor, entertainment and showmanship into a product line that is traditionally devoid of fun content. That puts ACP into a leadership position and reinforces their position as #1.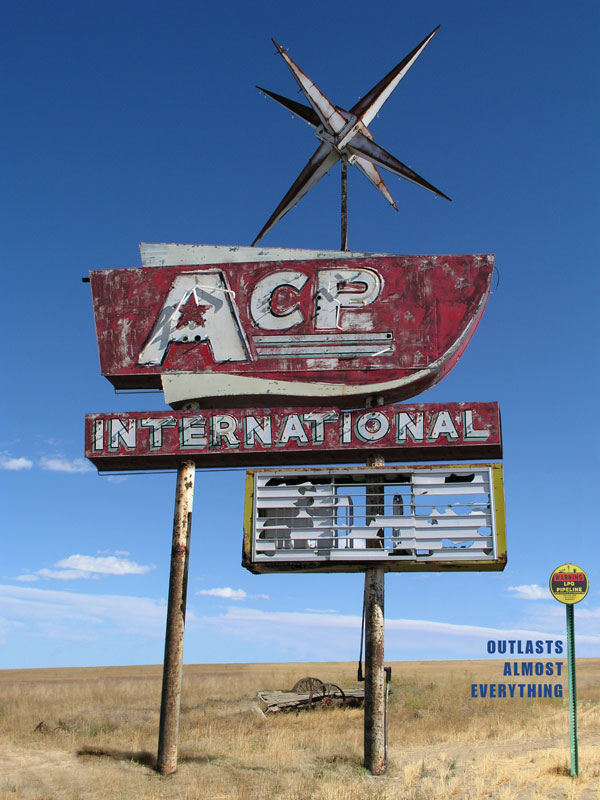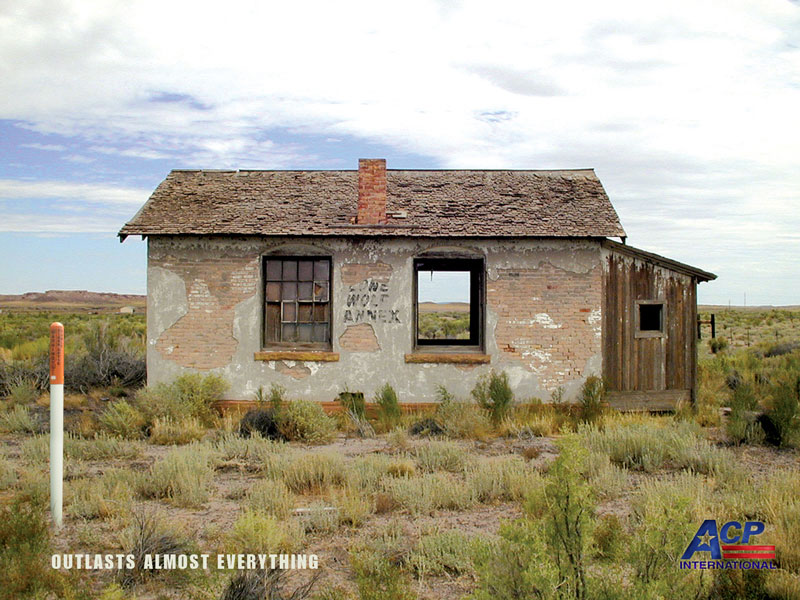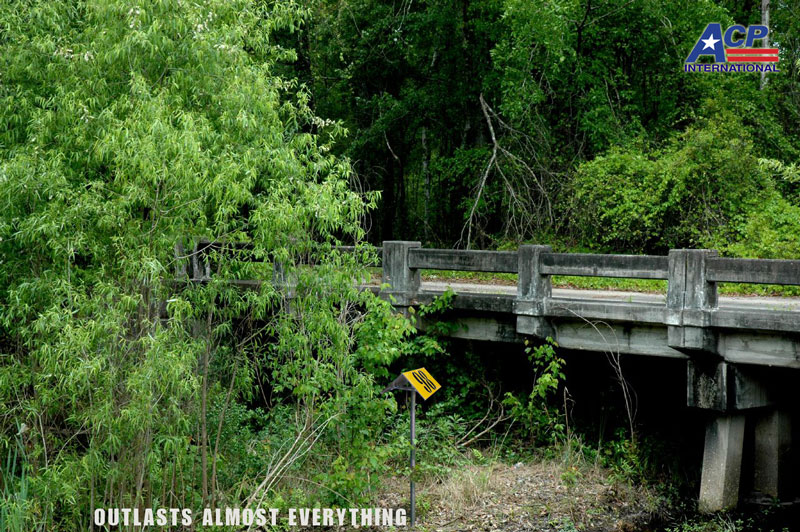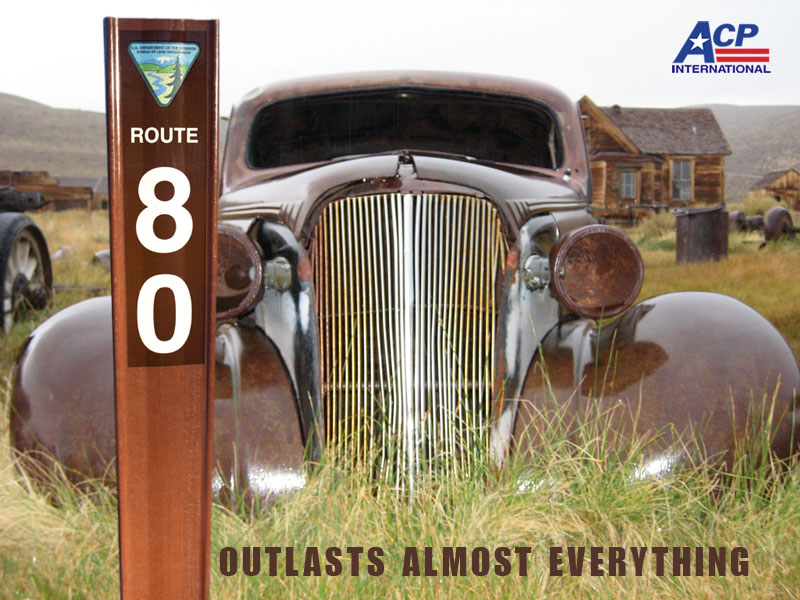 Bestcare
Bestcare is a family medical center in the Dallas suburb of Garland. They had been losing some market share to walk-in clinics like CareNow and PrimaCare. Formerly named "St Paul Family Medical Center" the owners of Bestcare saw patients by appointment only. I advised doing both. I came up with their new name, which was tested by survey and ranked highly among patients. The doctor had been in business for 20 years at the same location but had virtually no marketing to help them. After I rebranded them, their business has done well ever since.